All your backyard leisure needs in Saskatoon.
About Premium Home Leisure
About Our Hot Tub Dealership
Hot Tub Dealership In Saskatoon
Premium Home Leisure is proud to offer a variety of quality services and products to our valued clients. Since 2003, we have proudly served our local community with top-quality hot tubs, swim spas, spa accessories, BBQs, and so much more. Our modern and bright 5000 square foot showroom is located on the corner of Idylwyld Drive and 22nd St. in Saskatoon, Saskatchewan. Feel free to contact our team of experts to explore the wide variety of services and products we offer.
We're proud to carry a wide range of brands that undoubtedly lead the industry in excellence. From Jacuzzi® Hot Tubs and SwimLife Swim Spas, to Trager, Weber and more, we know quality when we see it. To get started, contact our team of experts today.
At Premium Home Leisure in Saskatoon, we're proud to assist and care for our customers long after the sale is complete. Our service centre is equipped with a team of professionals who can help ensure that your hot tub or swim spa is always operating at peak efficiency. We exclusively service the brands that we carry, which include Jacuzzi® Hot Tubs, Jacuzzi® Swim Spas and SwimLife Swim Spas.
We proudly offer the following service solutions for hot tubs and swim spas:
On-Site Inspections
Water Cleaning and
Maintenance
Water Care
Management
Troubleshooting and
Repair
Water Testing
Quarterly Water
Changes
Contact Premium Home Leisure Today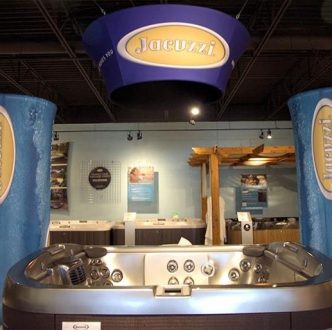 We aim to help our customers live a lifestyle dedicated to health, relaxation and entertainment. That's why we carry a wide selection of products that can help you live the life you deserve.
Get in touch with our team of backyard leisure experts today. We are more than happy to make your house a home with the addition of a hot tub.