Express your style in comfort
W-series single element heaters
Our classic W-Series fixtures are ideal for most basic installations.

Our low profile heaters are suitable for outdoor installations and offer a pleasing, streamlined look due to low clearance requirements. Infratech heaters may be flush mounted into a non-sloped ceiling using our optional flush mount frame, or may be mounted to a wall, ceiling or pole mounted. W-Series heaters are ideal for flush mount applications.
Different spaces have different needs. You may require multiple heaters in order to properly heat the areas noted below. Contact us to learn which model is right for you. 
Enjoy a wide range of control options – from our exclusive smart home integration offering to our new Universal Control Panel, which enables you to use the dimmers of your choice along with remote functionality via mobile device or smart home assistant.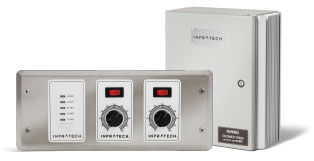 SOLID STATE CONTROL PACKAGES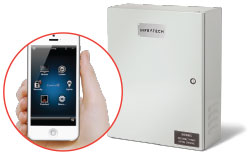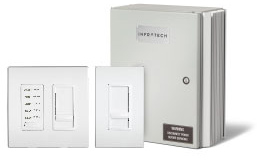 UNIVERSAL CONTROL PACKAGES
MODEL

LENGTH

WATTS

AMPS

CONTROL OPTIONS

ON/OFF SWITCH
INPUT REGULATOR
CUSTOM CONTROLS
W-1512
33"
1,500
12.5
•
•
W-1524
33"
1,500
6.3
•
•

•

W-2024
39"
2,000
8.3
•
•

•

W-2524
39"
2,500
10.4
•
•

•

W-3024
61.25"
3,000
12.5
•
•

•

W-4024
61.25"
4,000
16.7
•

•
Contact us for current specials and sale pricing. Please provide your contact information and we will be sure you are informed of all specials and sales.