Do you depend on the healing properties of your hot tub or swim spa? Ensure the health and operation of your spa with professional service. From routine cleaning and service, to urgent repair and everything in between, contact our experts at Premium Home Leisure in Saskatoon for assistance.
We only service what we sell exclusively. We take pride in being able to offer trusted and quality spa service, maintenance and repair in our community and throughout Saskatoon. We are dedicated to maintaining a long-term valuable relationship with each customer who enters our showroom or gives us a call.
With many years of combined experience, our technicians are happy to diagnose and correct any issues within your hot tub or swim spa. If our team members notice any potential issues or other problem areas, they will be sure to let you know and advise you accordingly.
With years of experience in spa maintenance and warranty-covered repairs, our team is more than qualified to complete the necessary repairs. We can inspect your hot tub or swim spa to find the issue, order the parts from a trusted source and then complete the repair in a quick and efficient manner.
Maintain crystal-clear water in your pool with help from our service professionals. With a number of service offerings and plans available to you, it's easy to select the option that best suits your needs. From water testing and system inspections, to facilitating repairs, ordering parts and routine cleaning, our experts have your pool covered. For more information, contact us today or schedule your next appointment.
Each standard service visit for a spa or pool includes the following, with additional services or repair work billed according to the schedule below:
With help from our service technicians, you can enjoy a safe and enjoyable swim when you need it most. For more information about our services or to book your next appointment, contact Our Dealership today.
Having proper chemical balance is the backbone to swimming pool maintenance. A weekly chemical service can give you peace of mind knowing that your family is swimming in a safe aquatic environment. Let us take care of the weekly testing and chemical adjustments of your pool.
Troubleshooting Your Hot Tub
In some instances, the issue at hand isn't so easy to diagnose. Our team is prepared to give your spa a full inspection and troubleshoot the issue until we get to the root of the problem. We will always keep you in the loop through open and honest communication. We also have a whole digital library of resources to learn more about your hot tub and answer some frequently asked questions as well. Whether you're looking to change your hot tub water or have a question about testing, our experts are always here to help.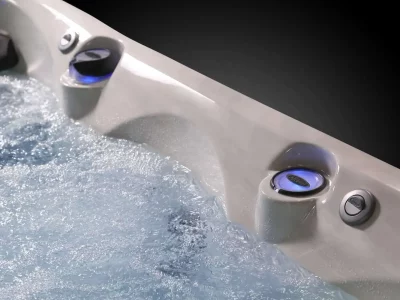 Cloudy Water
Cloudy water is often a result of an imbalance of chemicals or a clogged filter. Our team will test and treat the water, then clean the filter.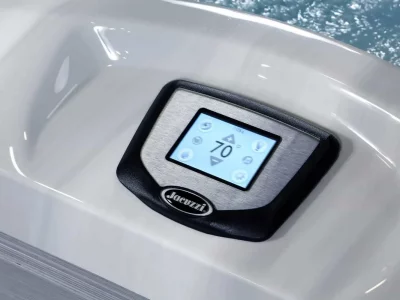 Error Codes
Is your hot tub showing an error code? Our team can review the code, inspect the spa and rectify the issue for you – no problem.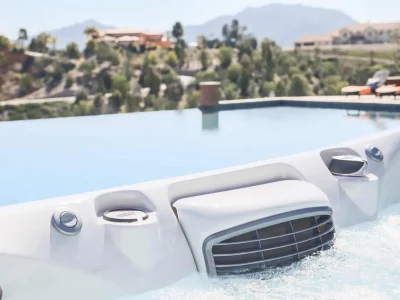 Cold Water
Is your hot tub anything but hot? This could be related to an issue with the heating or circulation system.
Hot Tub and Swim Spa Service in Saskatoon
Are you considering hiring professional spa service team? Here's how the experts here at Premium Home Leisure can help you take a better approach to caring for your hot tub or swim spa!
1. Ensure Safe and Sparkling Water
2. Create an Enjoyable Spa Experience
3. Confidence of Professional Care
4. Detect Problems Early
5. Longer-Lasting Spa Experience
6. Ask Questions & Get Support
Why Professional Spa Service?
Spending time relaxing in a hot tub or swim spa on a regular basis can help to improve your quality of life. Our experts at Premium Home Leisure in Saskatoon know and understand how a spa can easily become a part of your regular routine. Especially if you are depending on the healing properties of the jet-driven water to alleviate muscle tension or soothe your sore, arthritic joints. Discovering that something isn't working quite right within your hot tub or swim spa can be frustrating and downright overwhelming.
For trusted and professional spa service solutions, contact our team of specialists at Premium Home Leisure in Saskatoon today.